I. Current status and future trends of the automotive industry
1.1 Development status of the automobile industry
Analysts expect the U.S. light vehicle market to grow as much as 12% by 2023, with total sales approaching 15 million units. One of the most important trends is the rise of electric vehicles (EVs). Sales of electric vehicles are likely to rise 60% to nearly 1.5 million vehicles, accounting for 10% of the market, up from 7% in 2022.Globally, due to the increased penetration of emerging markets and the increasing popularity of electric vehicles, car sales are expected to exceed 69 million units in 2023, which will also boost the sales of electronic connectors, one of the automotive supply chains.
1.2 Future trends in automotive technology
The future trend of automobiles. From an environmental perspective, transportation is one of the most polluting industries, so people's attention is focused on electric vehicles. As more and more countries and cities announce plans to phase out internal combustion engines, the impact on Demand for electric vehicles is set to rise. Innovations in battery technology, charging infrastructure and energy storage are all areas to watch..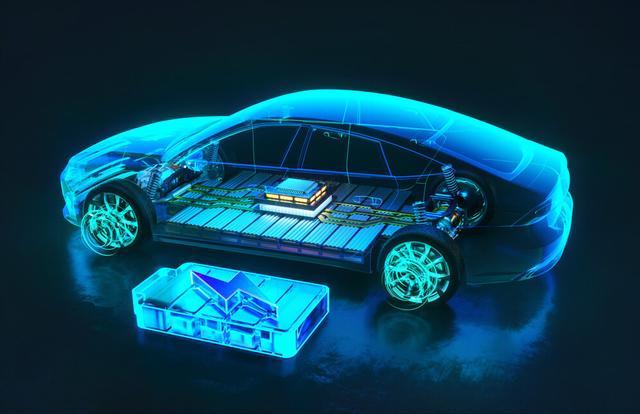 1.3 The development of the automotive industry requires electronic connectors
The automotive electrical connector market size is expected to grow from US$6.71 billion in 2023 to US$8.38 billion in 2028, with a compound annual growth rate of 4.53% during the forecast period (2023-2028).In the long term, the market is expected to be driven primarily by technological advancement and system innovation. The increasing popularity of navigation and safety systems has become standard equipment in most cars around the world. To connect these systems, a central electronic control unit automotive connector is required.Growing consumer concerns about safety issues, coupled with safety-related initiatives by government agencies, have increased the requirements for reliable connectors in various vehicle systems. For example, safety systems such as seat belts, airbags and brakes used in vehicles require connection systems that include retainers and safety restraint system connectors. Therefore, the growing demand for automotive safety systems directly affects the demand for automotive connectors, thereby driving the market growth
Ⅱ. Application of electronic connectors in the automotive industry
2.1 Importance of electronic connectors in cars
Connectors used in automotive applications enable everything from stereo systems to drivetrains. As these systems become more connected, automated and energy-efficient, they require connectors that can provide high-speed connectivity in a design that is rugged, lightweight and easy to install.Harsh environment connectivity has been extended to a variety of mobile applications, including passenger cars and racing cars. This brings a range of infotainment, safety, navigation and connectivity enhancements to the transportation experience.The integration of advanced driver assistance systems (ADAS), electric vehicles (EVs) and infotainment technologies creates the need for robust, high-speed data transmission. Automotive connectors are able to meet different requirements and have become key enablers of these technological advances.
Ⅲ. Our product KR2022: a unique wire-to-board connector
3.1 Introduction and features of product KR2022
KR2022 PAL connector is a 2.0mm pitch wire-to-board connector with 2-15Pin options. Its plastic housing has a safety locking device. The housing has a TPA locking device to prevent accidental disconnection due to wiring or vibration. It can also prevent accidental disconnection due to wiring or vibration. Reverse and different circuit number plugging. The PA connector series used in the pin base has two types: SMT connector and DIP connector.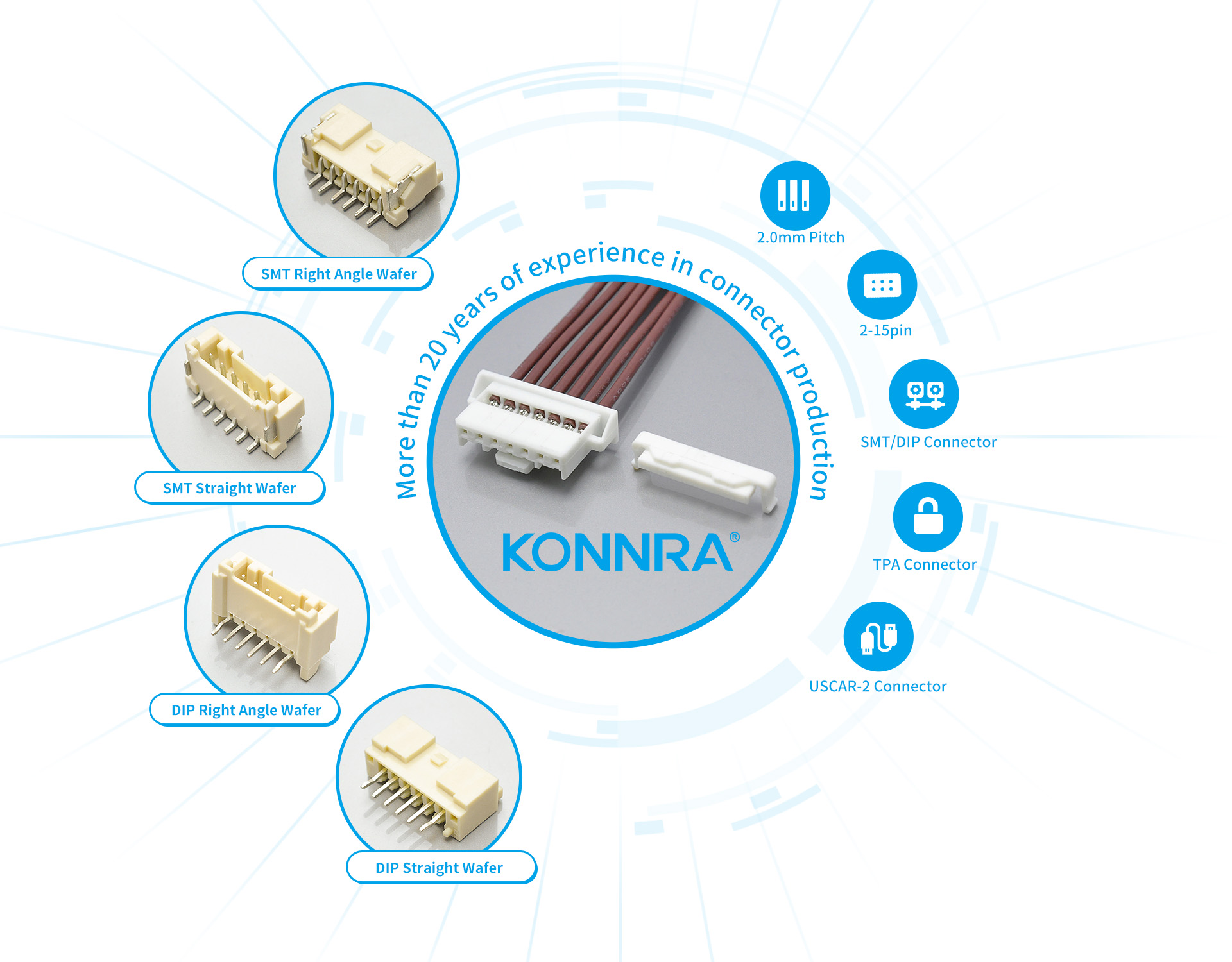 3.2 Unique functions and application scenarios of product KR2022
Safety locking devices are an important feature of these connectors in cars. Given the harsh conditions of a vehicle, such as vibration, acceleration and deceleration, there may be a risk of accidental disconnection of the connector. This can cause system failure, which can be potentially dangerous in a car.To prevent this from happening, connectors used in cars are equipped with safety locking devices. These mechanisms ensure that once a connection is established, it cannot be easily undone without intentional action. This secure connector ensures stable performance even in harsh conditions and helps improve the overall safety of your vehicle. A small but important component in ensuring modern vehicles operate safely and efficiently.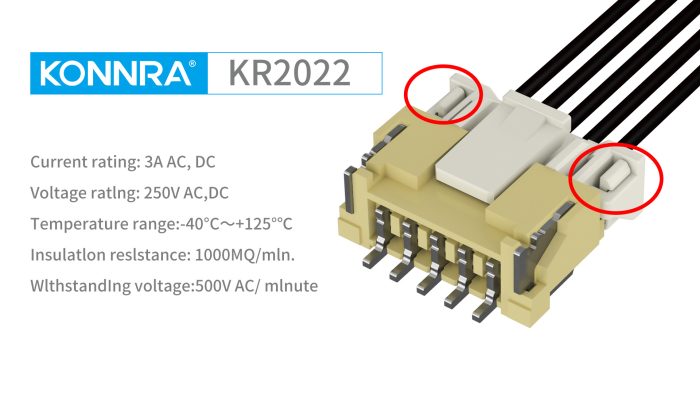 Ⅴ. Electronic connectors and the future of the automotive industry
4.1 How to use electronic connectors to improve vehicle performance and safety
Automotive wiring harness connectors are an important part of the entire automotive electronic system, and they play a decisive role in improving the level of automotive electronics. As automotive electronic control systems become more complex and the number of on-board electronic devices increases, connectors that can meet high-speed transmission, data integrity and connection stability will become key. At the same time, automobile connectors are not only a way of electronic connection, they can also provide sufficient protection for various electronic devices in automobiles to avoid safety hazards caused by electronic interference and improper operation.
2.2 The development prospects of electronic connectors in the automotive industry
The substantial growth in automobile production has provided broad development space for the automotive connector market. Coupled with the increasing number of new energy vehicles, the automobile connector market is expected to develop rapidly.